Well, it's happened again. Sadly one of my colleagues has become unable to operate a Tour at short notice and so I'm off to cover for them. This time I've had about 2½ days notice so I have had to work rather fast to get the prep done. It was made much easier by the solid pre-departure work already done by Jill B (Thanks).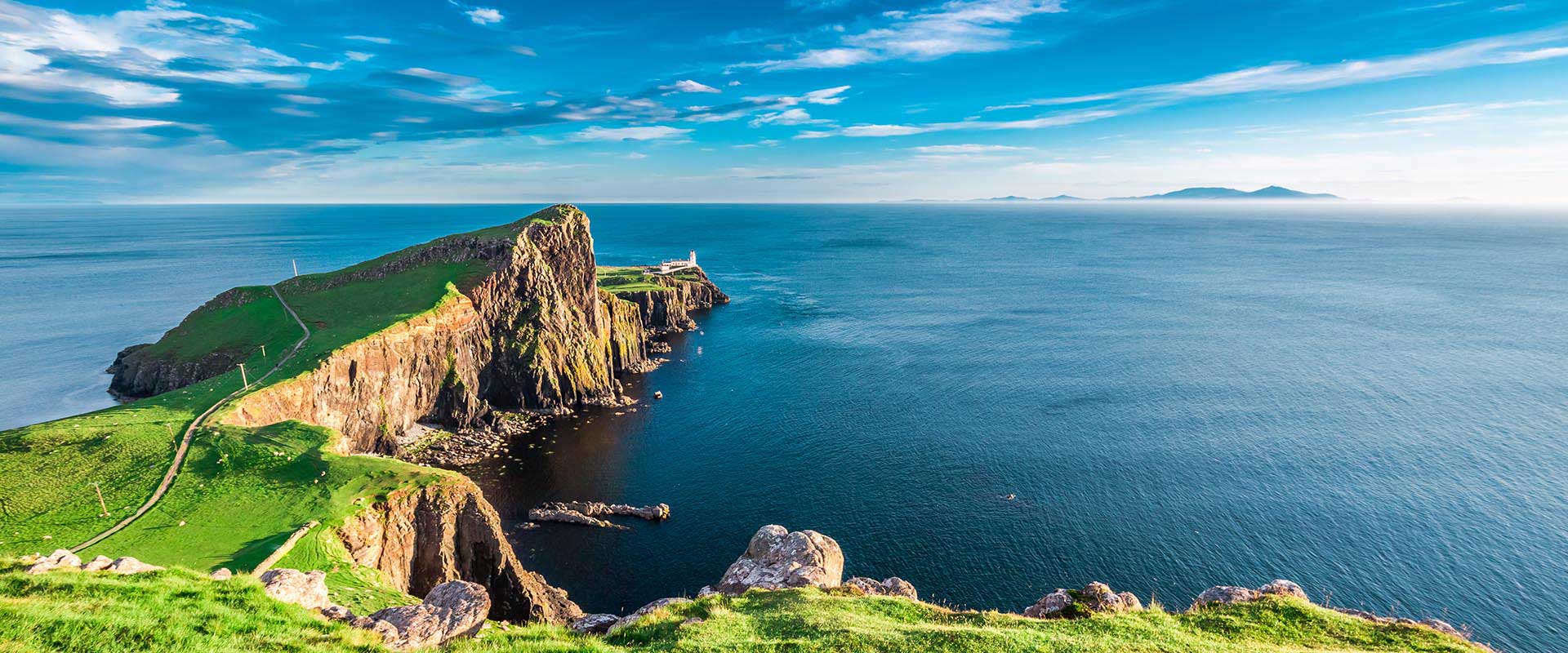 The Tour is for Great Rail Journeys, and it is Orkney, Shetland and The Caledonian Sleeper and it leaves tomorrow night. This one is quite an adventure and I'm looking forward to it. The Shetland Isles have long been on my bucket list. I love the wild, unspoilt rugged beauty of the Atlantic coastline and the lack of too many people. Anybody who has visited Venice or Barcelona in peak season (pre-pandemic) will understand the attraction of not many tourists! There's going to be quite a lot going on: Two overnight trains, Three Ferries and weather that you might call "Traditional" for the area (forecast about 9℃ with a breeze and drizzle, since you ask). On the way back, we'll be stopping on the Orkney Islands briefly, and I've already done a couple of Tours there so that should be straightforward.
Highlights? Apart from the scenery, I'll be looking forward to meeting the Shetland Ponies, with or without Cardigans!
Fish & Chips at Frankie's in the village of Brae
Sumburgh Head Lighthouse, Visitor Centre and Nature Reserve where we'll be looking out for puffins, guillemots and razorbills, whales and dolphins.
Finally there's the Caledonian Sleeper. This sleeper train is one of the great journeys to take for the rail travel enthusiast. It leaves London Euston at 21:00 taking the West Coast line to Scotland and arriving in Aberdeen at 07:40. I love sleeper trains – you never quite sleep as much as you want, but you always sleep more than you need! Sleeper trains, for me, are the great adventure of rail travel.
I'm sometimes asked by clients how best to get a good nights sleep on a night sleeper train. I've travelled on quite a few, including Canada, USA, Vietnam, Spain & Siberia. Here then, are Tims' Golden Rules for Night Sleeper Trains.
As soon as you get in your cabin, unpack, hang up clothes, lay out toiletries and generally get prepped and ready for the morning. That way you can sleep in as long as possible in the morning without having to mess around looking for stuff.
If possible, pack a lightweight cotton dressing gown and jim-jams. You may have to walk down a corridor to access the toilet in the middle of the night (depending on your cabin facilities) and semi-naked in Crocs is not a good look.
If there is an instruction/information card, read it. You'll often find facilities in the cabin that are not immediately obvious. Find out if there is stowage for your suitcase.
Don't hit the bar too hard – a caress is better than a punch. The same is true for food – you're less likely to sleep if you eat late and heavy.
Get to bed as soon as possible. Snuggle up with your Kindle and/or significant other and start working on getting to sleep.
If there is wifi internet, great! But don't expect to stream Netflix – you're on a moving train (think about it).
The train will move and make noise. That's what trains do. You will wake up intermittently during the night, especially at stations. Don't get wound up about it, just roll over and get back to sleep – trust me, you will.
Wet Shave? – Don't. It'll be a bloodbath
If your cabin has a shower then it's your choice. Showering on a moving train is an adventure in itself. I don't. I run water over my head, follow up with a Bits 'n Pits and clean shirt and shreddies. This works just fine. Scientists have shown that humans can actually survive without a shower for over 24 hours. Follow the science.
Coffee is your best friend in the morning and your worst enemy at night. Just saying.
I'll be blogging my way around the Tour, although internet may be a problem. I guess we'll see.